Best Sunscreen Lotion - Protects with Safe Ingredients
The best sunscreen lotion protects your skin using safe ingredients so you can feel good about what you are putting on your skin and your family's skin.

As a registered nurse, I knew that many of the ingredients in today's sunscreen were not good for you - whatever that means. Little did I know that while I was protecting my skin from UVA and UVB rays, I was exposing my body to carcinogens, allergens and hormone disrupters.

Your skin is your largest organ and what you put on it is just as important as what you put in it.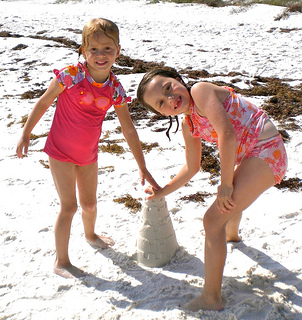 Did you know that some sunscreen ingredients can actually promote aging and skin tumors? Other's can contribute to eczema, irritate the skin, and add to your body's toxic burden. Children and teens are especially vulnerable to the effects of even small amounts of hormone disrupting chemicals.

Find out:

What ingredients to avoid

Why you shouldn't use aerosol sprays

What sunscreen lotions for your body, face and lips have safe ingredients

Get your answers here: What's the Best Sunscreen Lotion?