Hello


Your Guide to the Best Portable Beach Umbrella
Bringing your own shade to the beach is the best way to get out of the heat and to protect your skin from UV damage. There are lots of different types of beach tents, canopies and umbrellas that can help - but what you want is an umbrella with these features:
1. One that You Can Easily Carry
Unless you are one of those lucky ones who has a house right on the beach, most of us have some walking to do - whether it's from a parking lot or your house or condo several blocks away. Your beach umbrella needs to be lightweight and have a heavy duty carrying strap.

2. One that Sets Up Quickly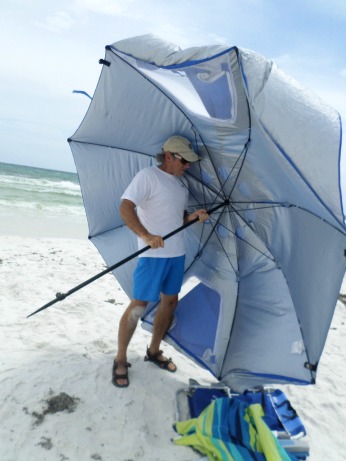 Can you open an umbrella? Then you can open this portable beach umbrella. Push it up and you are ready to go.

3. One that protects you from the wind.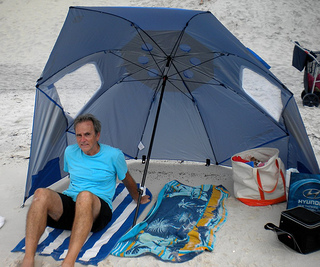 This sun protection umbrella by Sport-Brella protects you from the wind as well. Just place the umbrella on its side and stake the fabric into the sand and you are protected from the sun, wind or even a light shower.
Enjoy shade at the beach that's quick and easy to set up so you can have instant sun protection.