Best Beach Wagon
What is the best beach wagon that can help you easily carry all of your gear to the beach in one trip?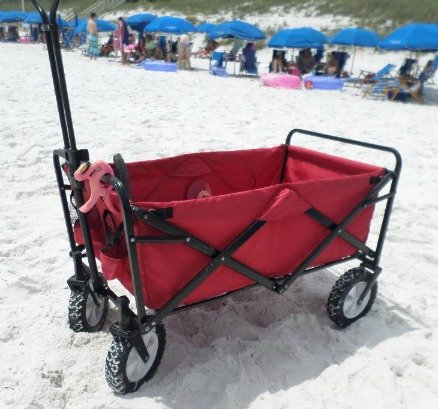 Folding Beach Wagon
A folding beach wagon first of all is portable and will collapse to fit into your car.  Easily sets up in seconds. Not too heavy at 24.5 lbs.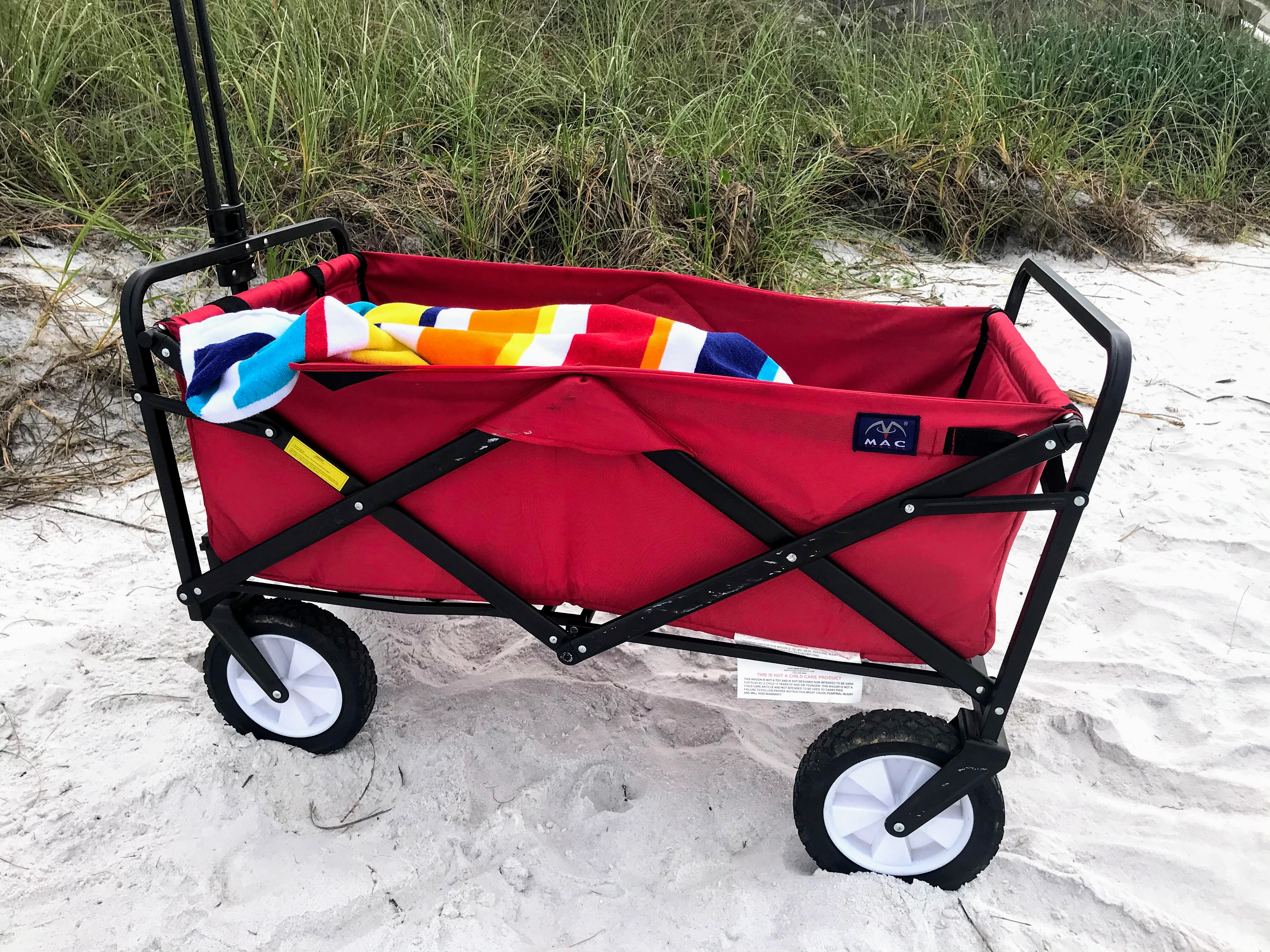 It can hold up to 150# of beach gear but is not suitable for transporting toddlers or kids. The adjustable handle helps for hauling the wagon through the sand and two mesh cup holders are a handy and easily accessible place to keep your drinks sand free.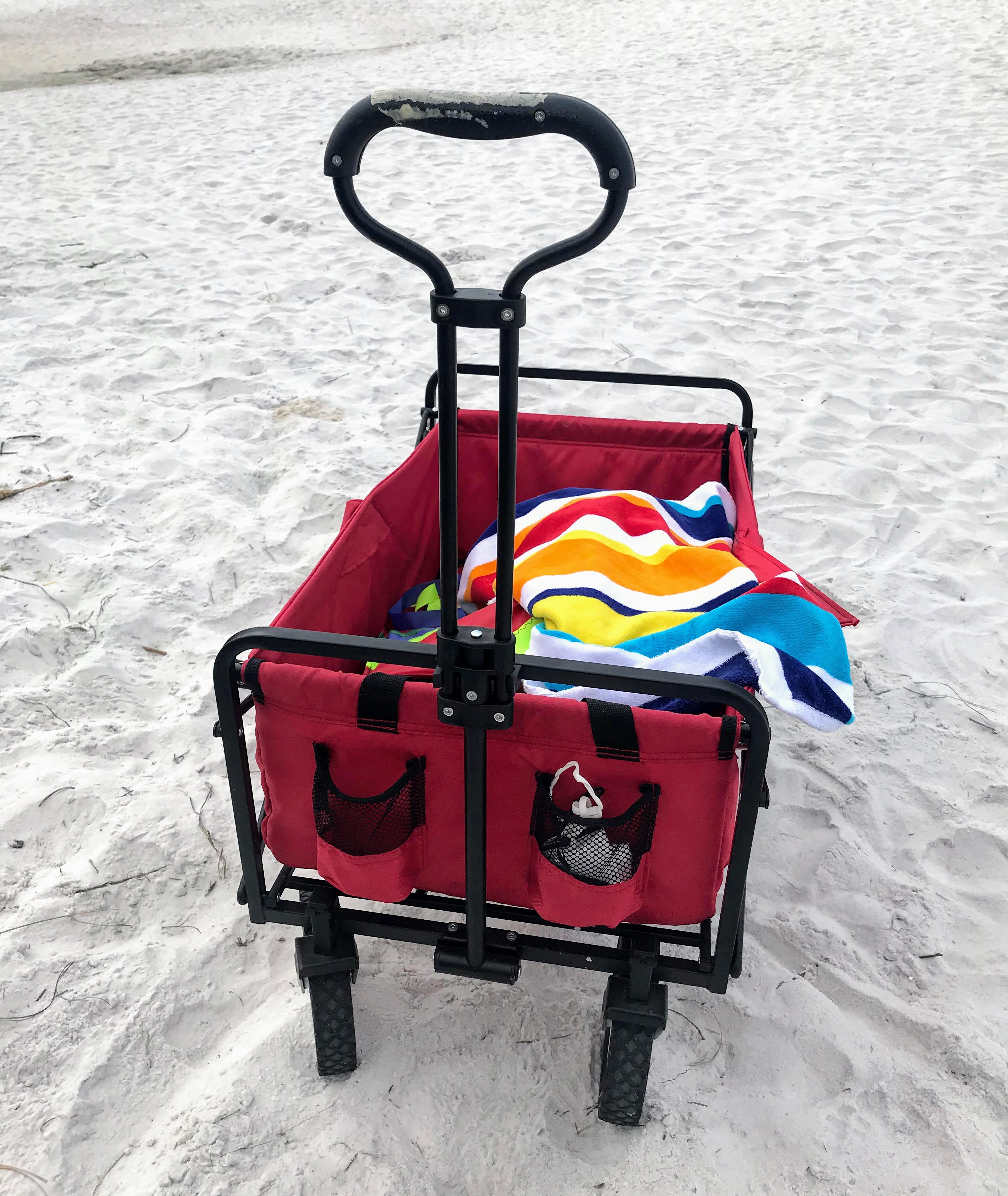 The fabric on the Mac Sports WTC-111 wagon is durable and is UV and mold resistant.  Choose from several colors - blue, red, green, pink and black. 

This folding wagon can be used in many other situations from gardening to fishing to picnics in the park. 
Mac Sports WTC-111 Outdoor Utility Wagon
Best Beach Wagon with Big Wheels
The Beachcomber Macwagon has wider wheels for easier transporting through deep sand.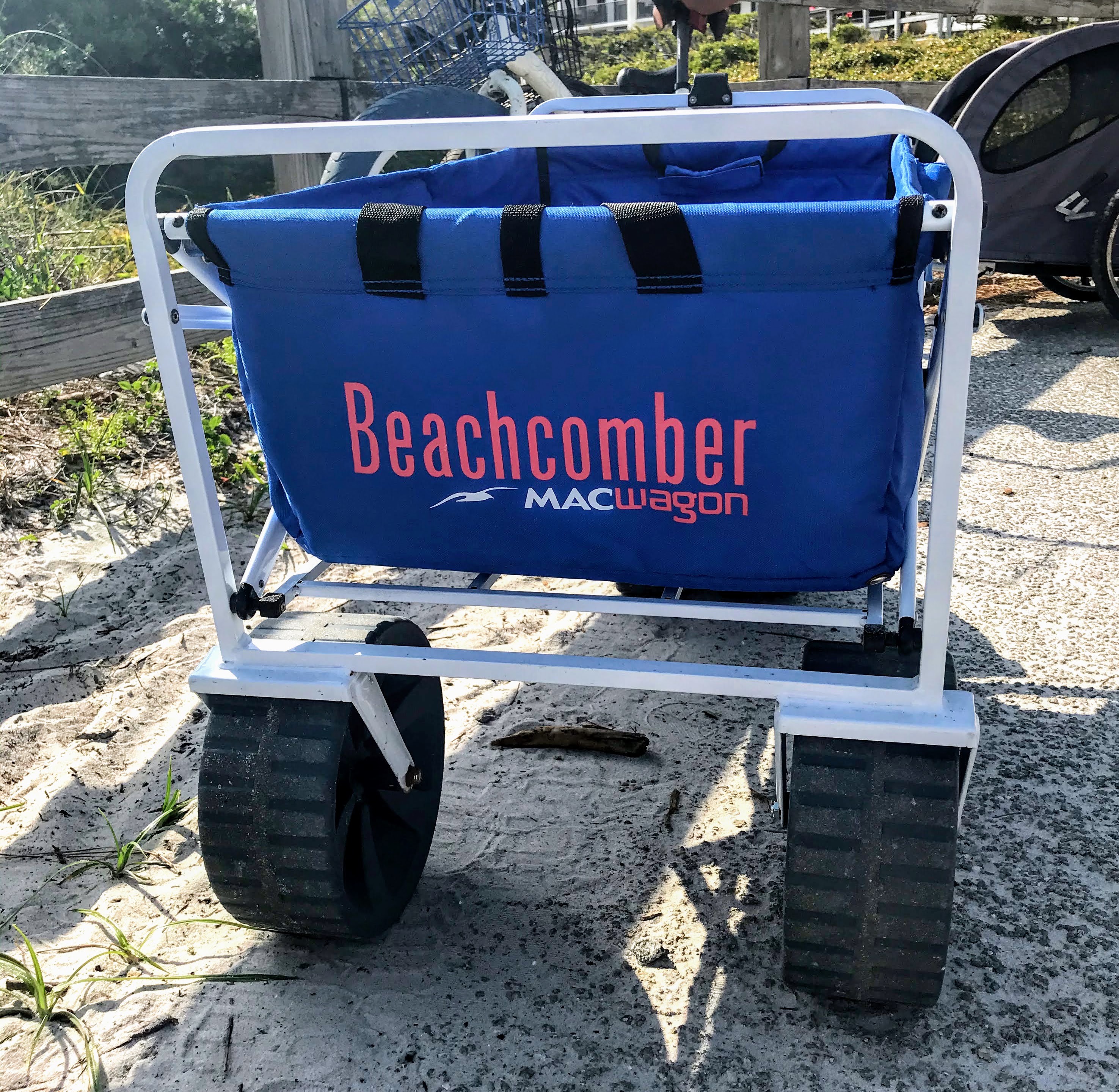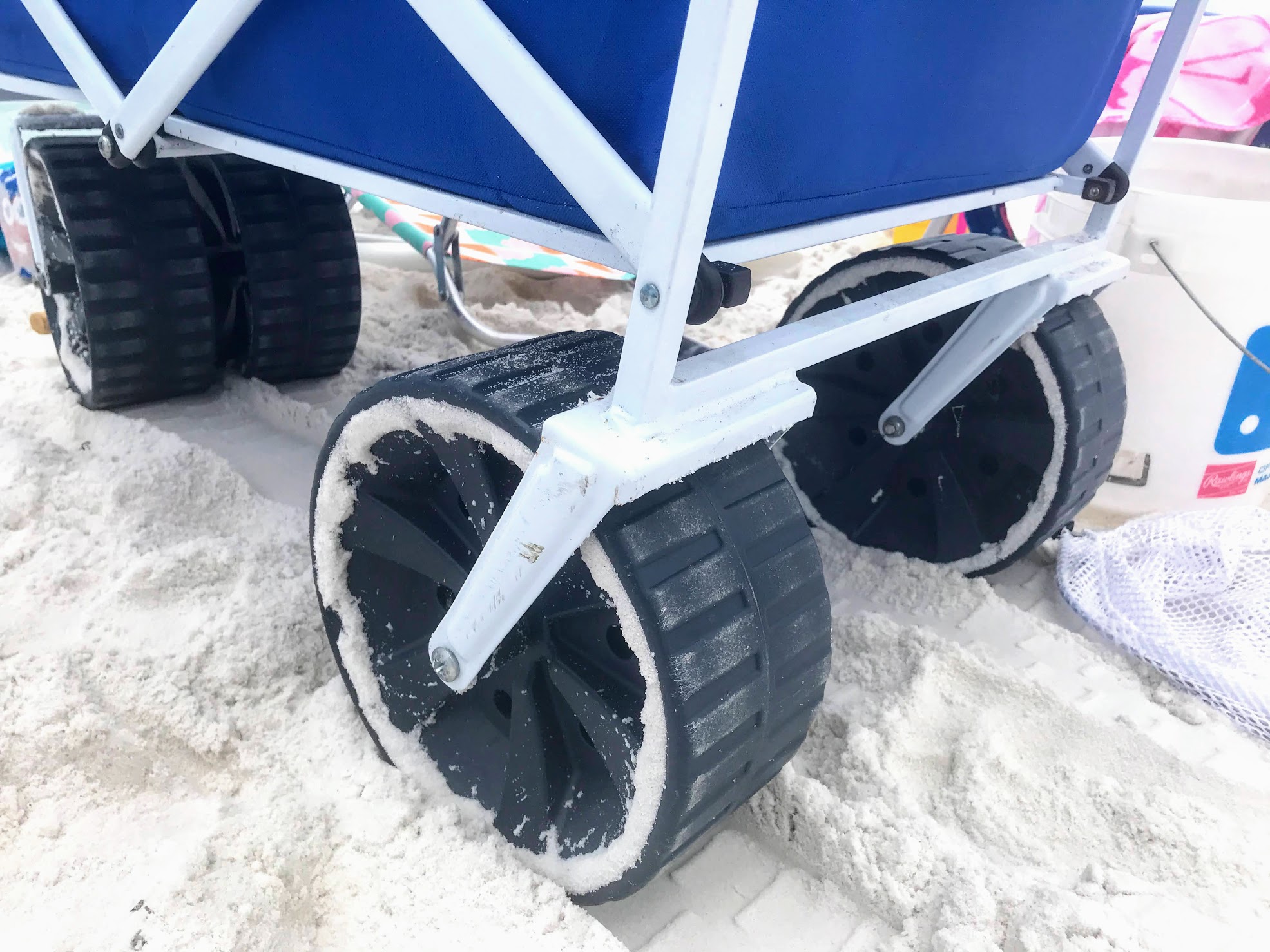 There is plenty of room for all your beach supplies with a capacity of   #150 lbs of beach gear.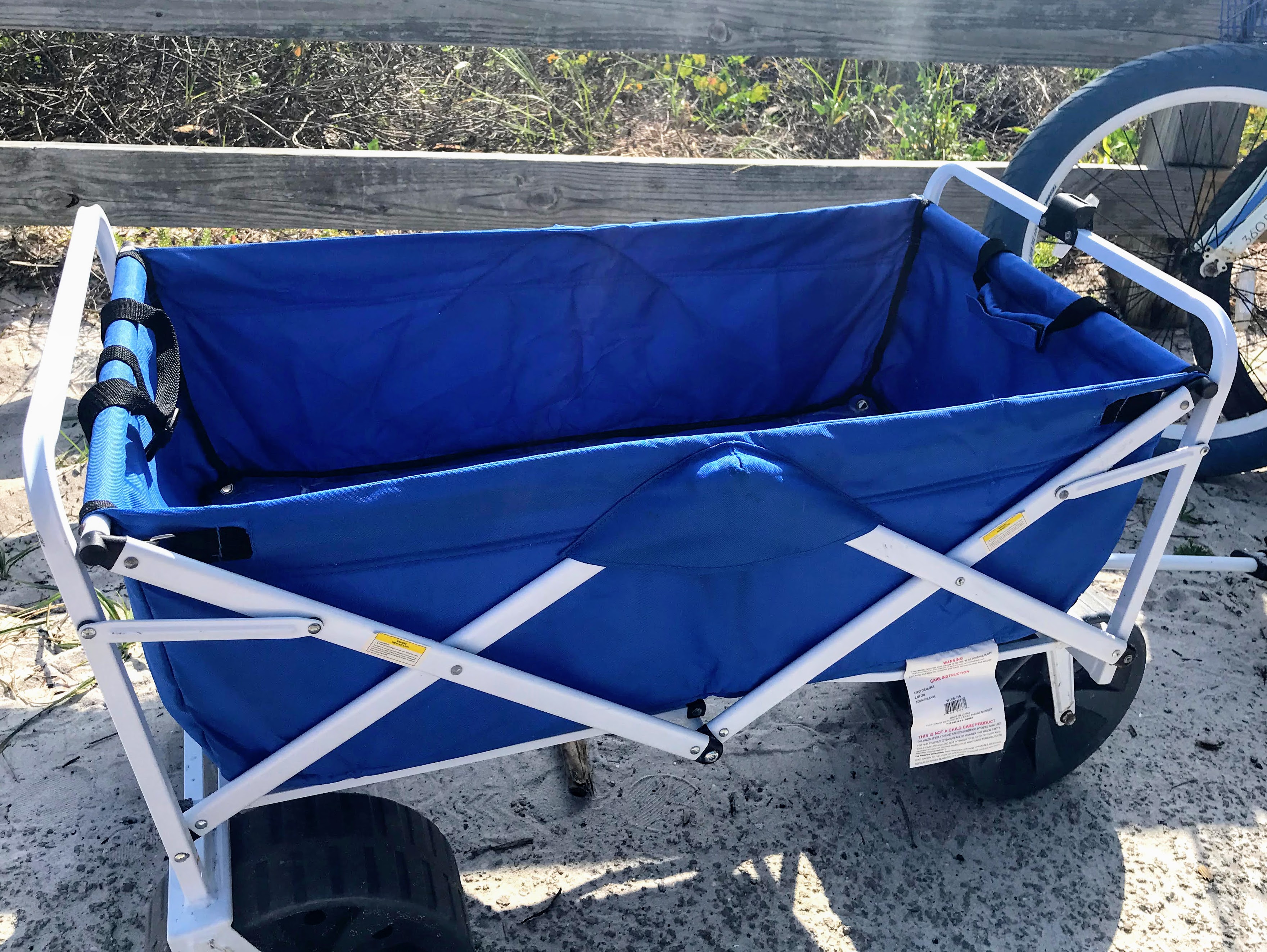 However, it still folds to a nice compact size of 9.7" thick.  Heavy duty doesn't mean it's super heavy as it weighs 24.5#. 
A telescoping handle adjusts to a length that's comfortable for you.  You can steer the wheels by turning the handle. Two mesh cup holders make it easy to access your drinks and keep them sand free. 
Mac Sports Heavy Duty Collapsible Folding All Terrain Utility Beach Wagon
Folding Beach Wagon with Canopy
Sometimes you need to haul some precious cargo at the beach.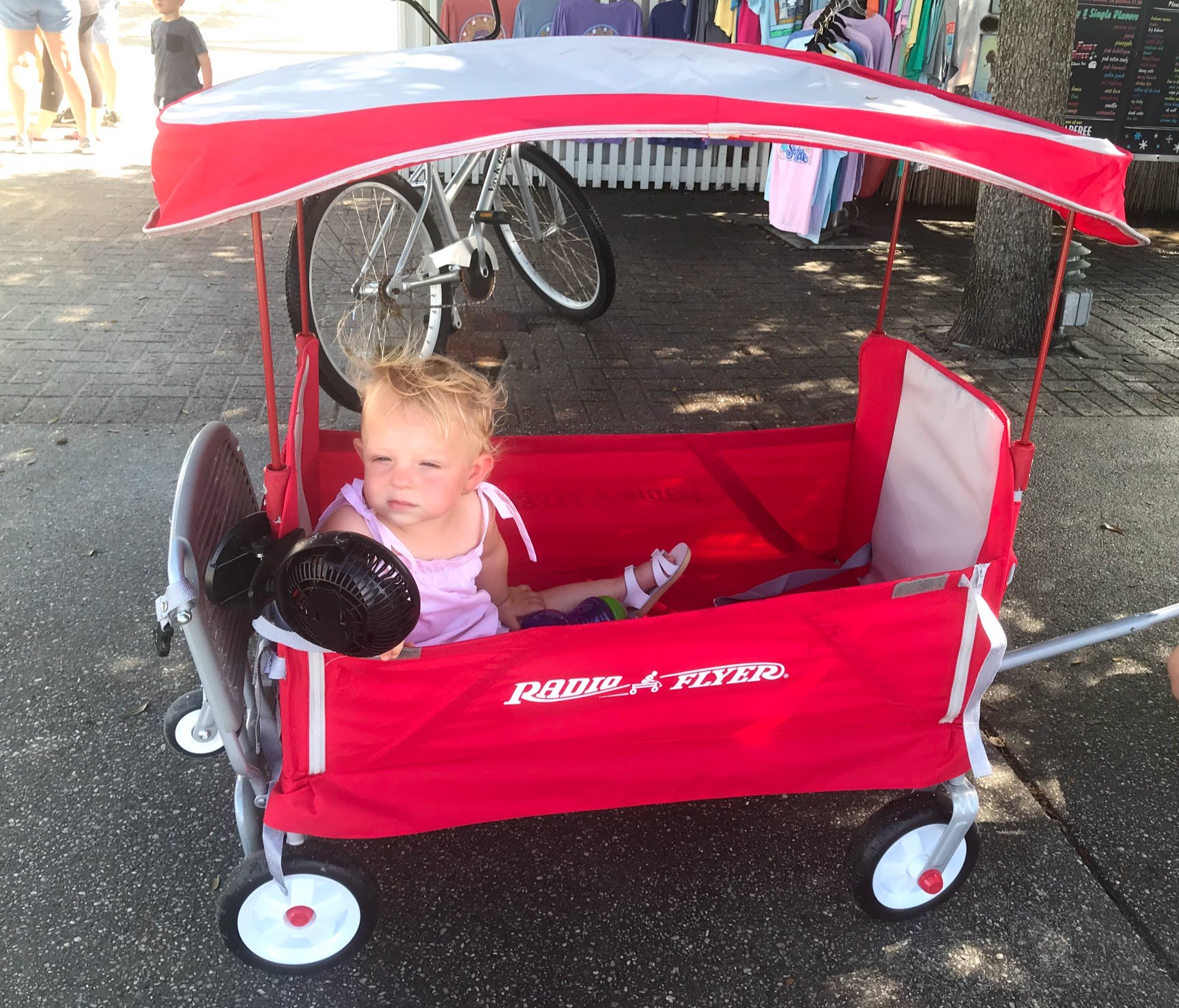 Unless you are staying right on the beach it can be a walk from your car or beach rental home to your sandy paradise. Getting toddlers to and from the beach just got a lot easier with a canopied beach wagon.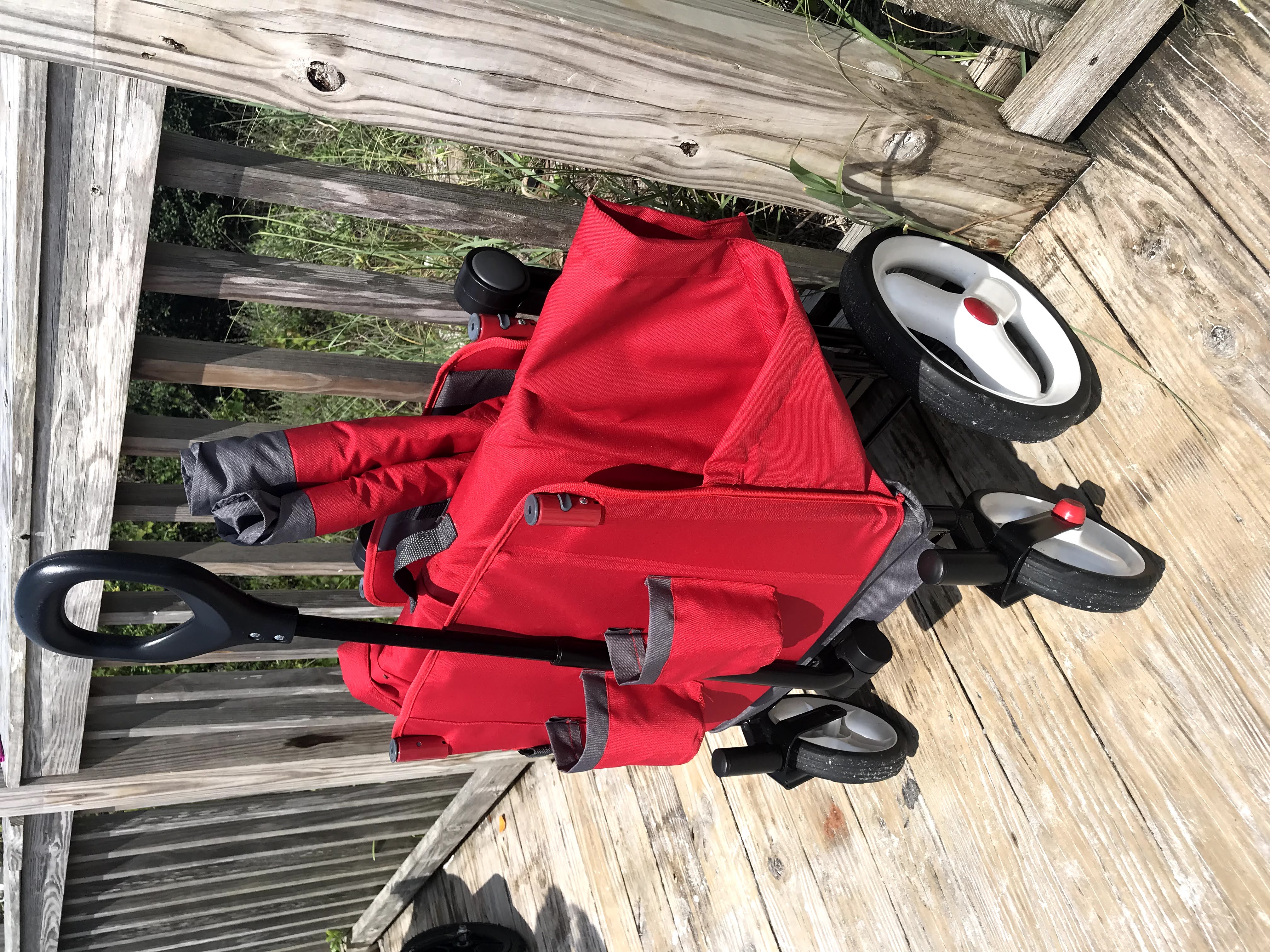 This beach wagon collapses quickly and easily for storing and for getting it in your car. 
Folding Beach Wagon with Canopy
Heavy Duty Beach Wagon
This heavy-duty beach wagon features a rust free wagon that is durable and will give you years of use.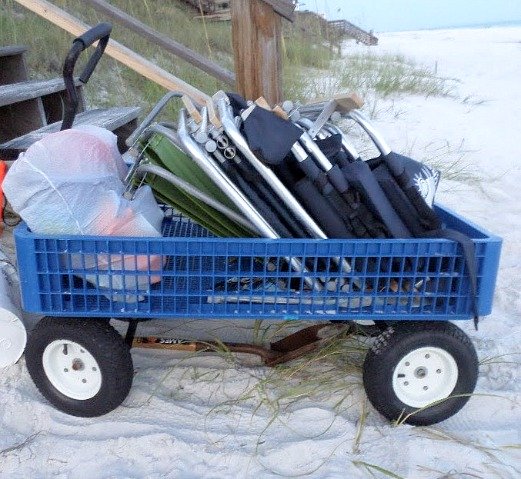 It measures 30" wide, 46" long with a 7 1/2" tray.  Pneumatic tires means that you'll never have one go flat.  This wagon can carry up to 800 lbs. 
A.M. Leonard Green Utility Wagon with Flat-Free Tires - 30 x 46 x 7.5 Inch Tray
The best beach wagon for you is one that you can easily transport to the beach, get all your gear in it so you only take one trip and one that has wheels to get you through the sand. 
Go from Best Beach Wagon to Beach Essentials
Return to Beach Fun for Everyone Home
Copyright 2008 - 2023 www.BeachFunforEveryone.com
All rights reserved. This DMCA site is protected under U.S. and International copyright laws. Do Not Copy any Content or Images. No use is permitted without written permission.

All Rights Reserved