Grayton Beach Vacation
A Grayton Beach vacation needs to be on the top of your list for favorite family beach vacation spots.  See the miles of beautiful white sandy beaches and the calm waves?  Well, the waves aren't always calm, but that's what makes this beach perfect for families.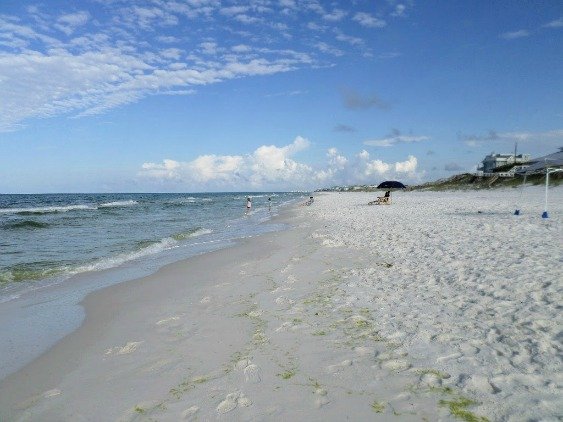 Our first couple of days of vacation we had blue skies, small waves and a light breeze.  Playing and swimming in the ocean entertained and kept us cool.

When a huge storm came in, so did the double red flags which meant no one could go into the ocean. Not so much as your little toe.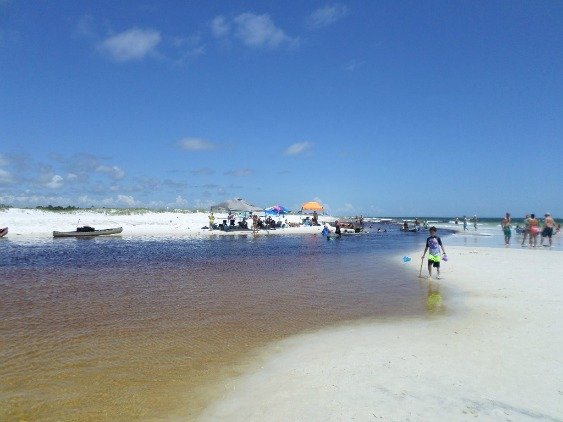 This is what was the game changer for our Grayton Beach Vacation. While we couldn't go in the ocean, we could safely swim and play in a large bay and outlet.  Families gathered there, kids played in the water and sand, and adults floated down the channel.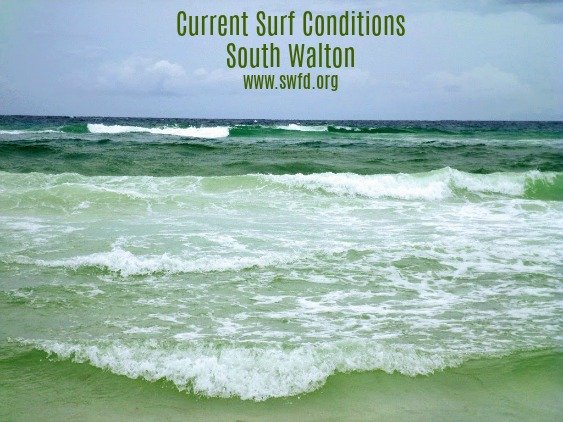 You can access current information about surf conditions and weather for the South Walton beaches at
Find out up to date beach safety flag notifications as well as watch their live Ed Walline cam.   You can also text "Beach" to 67463 to receive current notifcations of surf conditions. 
Grayton Beach Vacation House Rentals
Grayton Beach vacation house rentals help to make the most of your stay.  We rented the McDonald House just blocks away from the beach.  You can walk or ride bikes to the beach entrance and from our rental house, there were no busy roads to cross.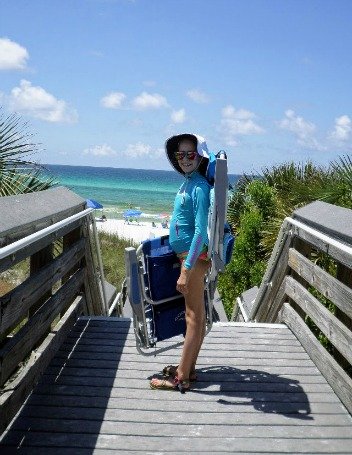 The McDonald House has 4 bedrooms and two bathrooms.  The parking and storage area is under the house and the first floor has a large screened in porch, kitchen, living room, two bedrooms and one bathroom.

The upstairs has two more bedrooms and one bathroom.  From the master bedroom you can climb the steps to the third floor look out to see the ocean.
The bonus feature was the shaded backyard with an inground swimming pool to cool off after a hot afternoon at the beach and patio furniture for relaxing.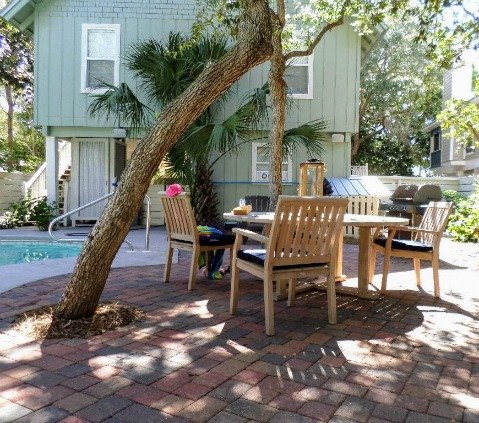 One day of our beach vacation it rained all day.  Thankfully the screened in porch was a great place to hang out and play games - especially on the comfy swinging bed.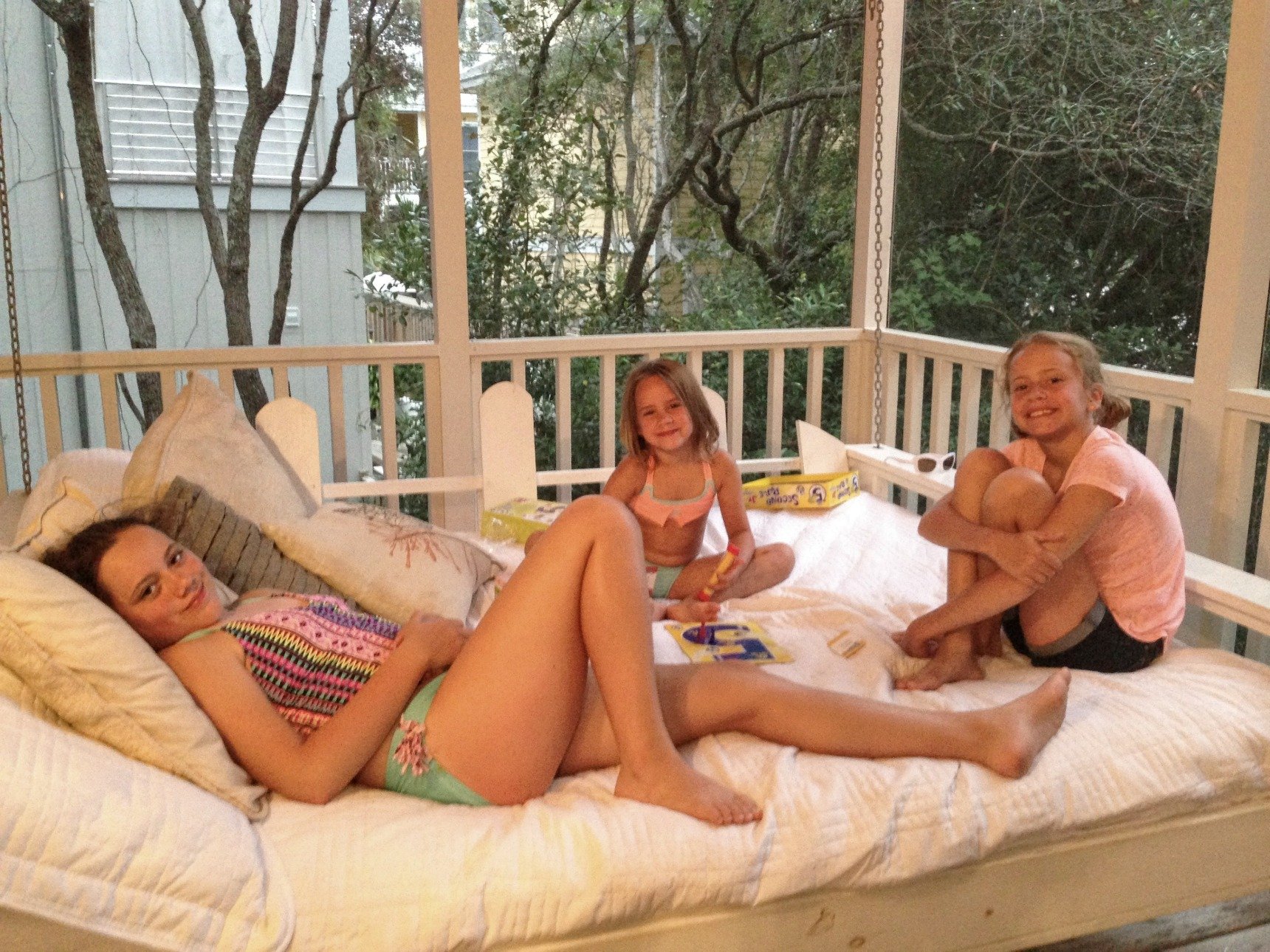 Beach vacation house rentals are available through HomeAway, Sanders Beach Rentals, 360 Blue and AirBnB. 
Grayton Beach Shops
From ice cream cones to farm fresh eggs, there is a variety of small shops and places to eat around Grayton Beach.
No need to get in your car, just hop on the bikes and you can find a place to enjoy breakfast, lunch or supper.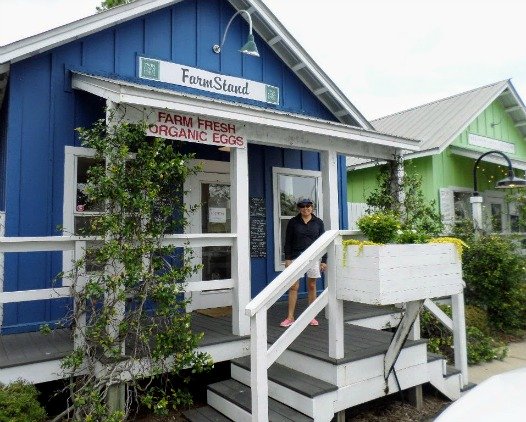 Grayton Beach State Park
Grayton Beach State Park is right on 30A and just west of Watercolor, Florida.  You can get there by bike or by car.  You will find plenty of parking, a covered pavilion, showers and bathrooms, and a nice boardwalk that takes you right out to beautiful Grayton Beach. 
You can check out all the hiking trails and things to do at this Florida State Park here:Grayton Beach State Park
Grayton Beach Bonfire
Enjoy a cool evening at the beach when the sun goes down sitting around a bonfire.  Grayton Beach Gear will set you up and has two options:
Regular: $350 for the bonfire and 10 chairs
Deluxe:  $500 for a party of up to 20 including refreshments
Contact them at 850-830-1025. 
Beach Tents and Umbrellas
When going on a family beach vacation, one of the most important considerations is how to shade you and your family.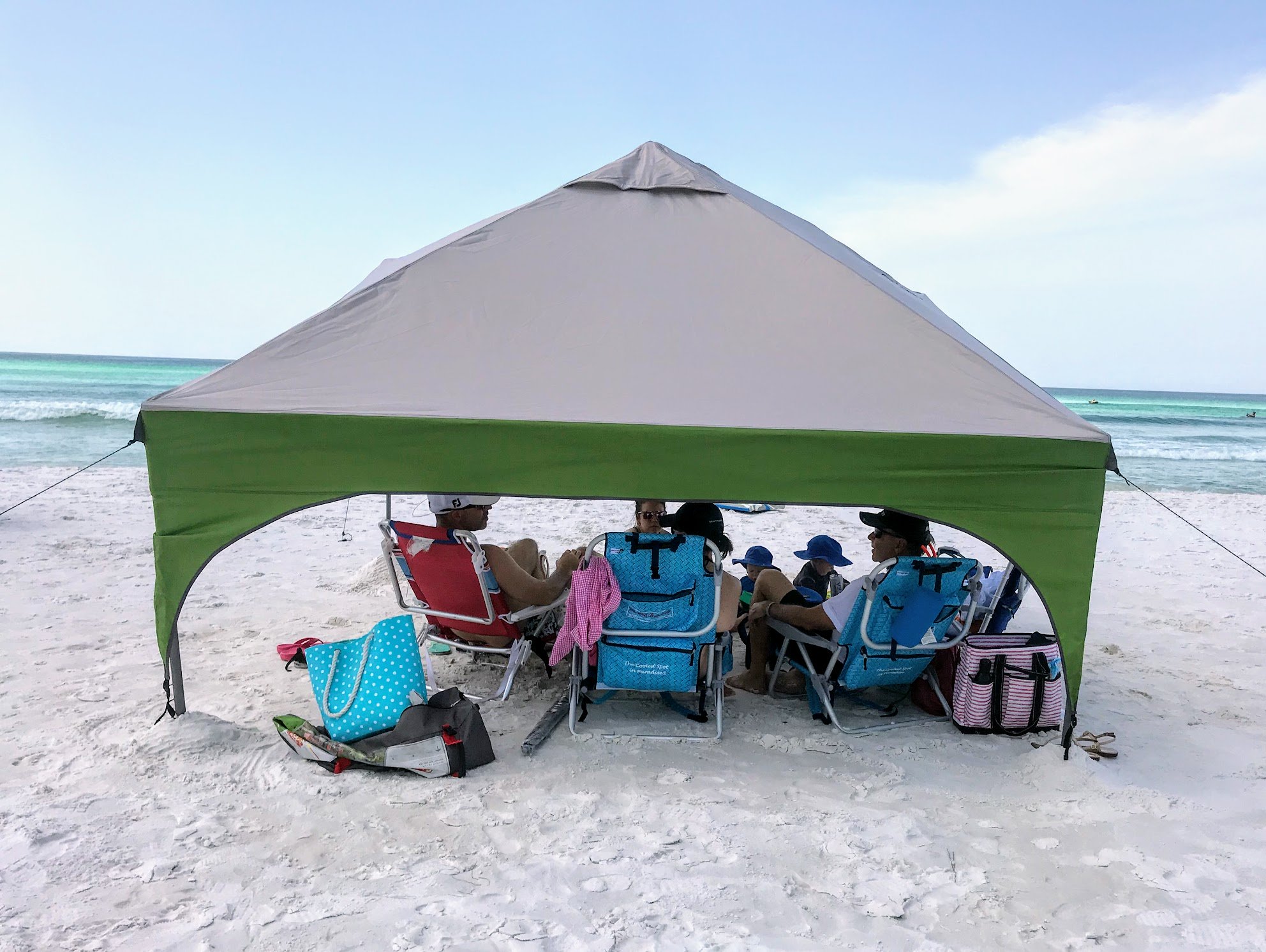 Some vacation places like Watercolor and Seaside, Florida do not allow vacationers to put up their own beach tents or umbrellas - you have to rent their beach equipment.  Not only is this very expensive, but you may end up not near the water but 3 or 4 rows back.  
Often the beach gear rental companies start taking down the umbrellas and folding up the chaise lounges at 4:00 PM just when we like to be there - for an evening supper and sunset at the beach. 
We like to bring our own beach shade and seek out the public beaches for that reason. 
If you are looking for a fun family beach vacation spot check out Grayton Beach for great beaches, long bike trails and plenty of places to dine out. 
Return to Family Beach Vacation Spots
Go Back to Beach Fun for Everyone Home
Copyright 2008 - 2023 www.BeachFunforEveryone.com
All rights reserved. This DMCA site is protected under U.S. and International copyright laws. Do Not Copy any Content or Images. No use is permitted without written permission.

All Rights Reserved